What's inside the Red Box
Script adaptation by:
Phua San San
Directed by:
Benjamin Ho
Venue:
VivoCity Amphitheatre, Level 3
Date:
8th July 2023 & 23 July 2023
Time:
8th July 2023: 2:00pm – 2:30pm & 5:00pm – 5:30pm
23rd July 2023: 2:00pm – 2:30pm & 5:00pm – 5:30pm
Suitable for 4 – 12 years old
Performed in English
What's inside the Red Box?
"Some curious children see a crowd waiting for a man. He looks familiar and they recall seeing him carrying a Red Box everywhere he goes. What could the contents be, they wondered. After some twists and turns, they finally managed to open the box. Alas! Its contents were far from what they had imagined it to be."
This story is inspired by Singapore's founding Prime Minister Lee Kuan Yew and his Red Box which he used while he was in political office. It has become a symbol of his unwavering passion and dedication to Singapore.
Adapted from the book "What's inside the Red Box?" commissioned by Mapletree and published by Straits Times Press. Book-to-play adaptation supported by Lee Kuan Yew Fund for Bilingualism and SPH Media Limited.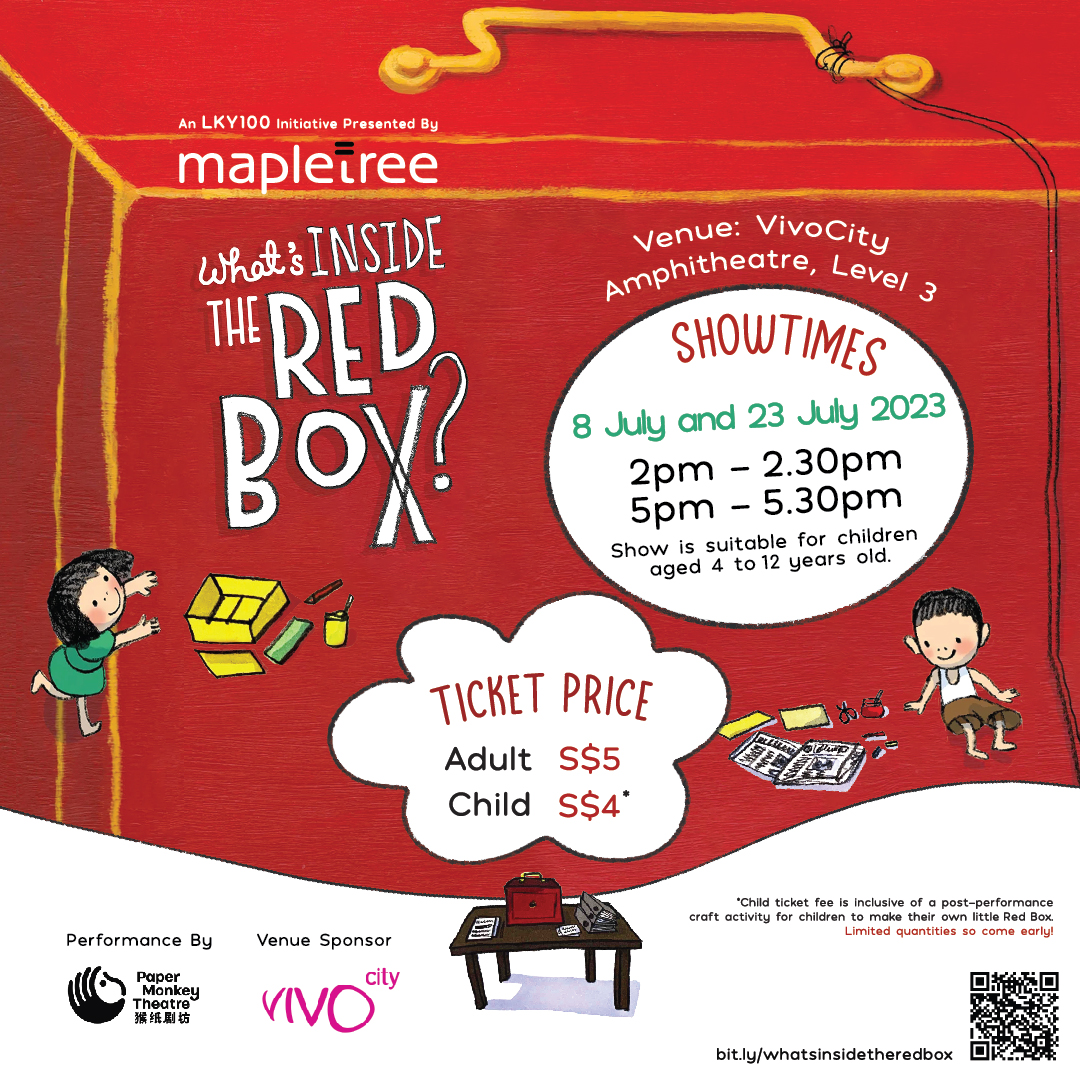 You might also be interested in…