Board of Members
Cheng Hoon Leong
Ho Kah Wai Benjamin
Lim Hsu Chuan Christopher Pearce
Ong Seow Chiang Vincent
Tan Yan Ying Auderia
Artistic Director
General Manager
Producer
Publicist
Education & Outreach Manager
Education & Outreach Trainers
Benjamin Ho – Artistic Director
Benjamin Ho vows his love and life-long devotion to the art of Puppetry. He has created many memorable productions over the years, such as The True Monkey King, The Magic Paintbrush, Journey West: Web of Deceit, The Legend of Nezha, and The Three Big Bullies; which were based on Asian classic stories and presented with a contemporary approach. He has also been actively participating in various puppetry festivals in Asia and Europe, sharing his knowledge and skills in puppetry.
Being one of the pioneers in Singapore to teach drama in schools, Benjamin Ho also travels constantly around the world to share his work and ideology about Theatre-in-Education. In 2016 and 2018, he was invited to be one of the adjudicators for the Singapore Youth Festival organised by the Ministry of Education of Singapore. Notably, his work with the students from Shanghai No 3 Girls High – Mama Looking for Her Cat (2016) won the Best Achievement Award in the Inter-Shanghai School Drama Competition. He has also taught in Nanyang Academy of Fine Arts as well as in Lasalle College of the Arts as a part-time lecturer for acting and puppetry.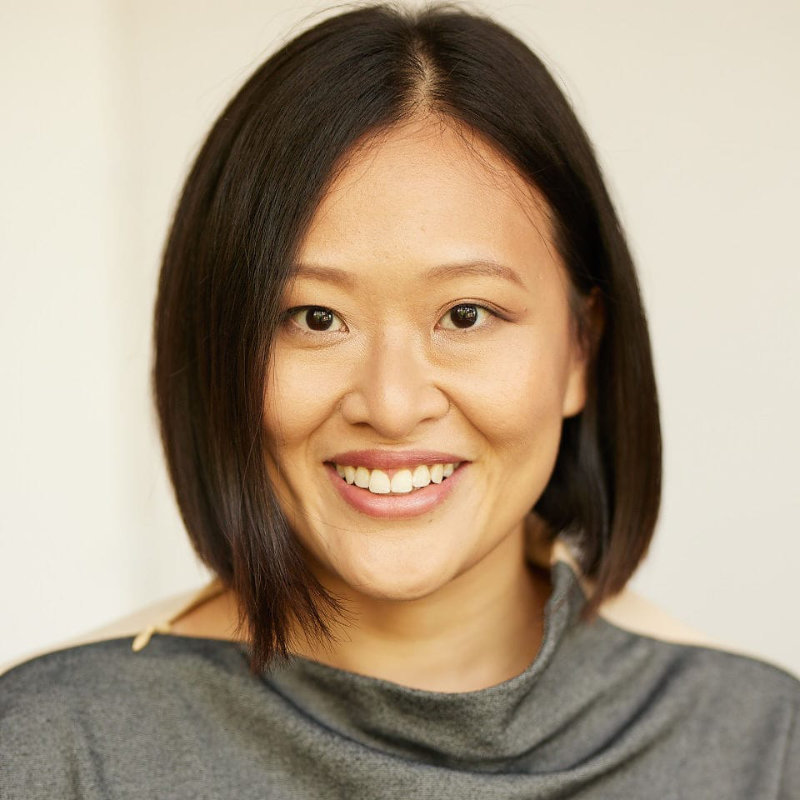 Jasmine Xie
Jasmine is a performance studies graduate from Murdoch University of Australia and also a trained physiotherapist. She has performed in both English and Mandarin productions such as Narcissus (Arena Theatre), Tempest (Curtin University), Showpony, The Awakening (Mood Theatre), Of God and Wenches, Anthony and Cleopatra (Murdoch University), The Big Gold Mountain (Prickly Pear Productions), Micromanage Overwork Exaggerate (The common Folk), Spirits Play, Samsui Woman, Turn by turn we turn (The Finger Players) , Café (The Twenty-Something Theatre Festival), Prism (Toy Factory), Four Horse Road (The Theatre Practice), Off Stage 1.0, 2.0, 3.0 ( Emergency Stairs), Exile or Pursuit (InARTS).
Jasmine's acting credits have expanded to TV and short films. Her portfolio also includes voice acting, event hosting and singing. Her love for movement based training took her to NYC with the movement theatre studios. She is passionate about collaborative creativity and interested in how puppetry is an extension of expression.
Jasmine is currently an associate artist of The Finger Players and an Ensemble member of Emergency Shelter.
Regina Foo
Regina Foo enjoys the process of theatre making as a prism to experience the facets of life, to open minds and to indulge in the colourful spectrum of human emotions both light and dark. Since her graduation from Intercultural Theatre Institute in 2017, Regina has been working on creating intimate theatrical moments with children to hold space as we journey through tough emotions together to find our way back to feel whole and strength again. Regina also enjoys working with puppetry and object manipulation, as a way of understanding the material world we live in through projected play.
Shirley Sim
Graduated with Bachelor of Arts (Honours) in Theatre Arts from University of Essex, Shirley Sim started putting her hands into making props and creating puppets when she was having her Diploma training  in Theatre from Nanyang Academy of Fine Arts.
For the past 7 years, Shirley has been working with Paper Monkey Theatre through various platforms such as performing and conducting puppetry workshops. She worked with students from ages five to 18. They are from kindergarten schools, primary, secondary & international schools.
Shirley was involved in the recent Paper Monkey Theatre  productions The Tiger Hero in Moon Festival 2021, 3Pumpkins & The Finger Players' Kids Stay Home series, The Artground's Home with TAG series under C!puppets.
Shirley also works with Wild Rice Theatre in Peter Pan in Serangoon Gardens, PLAYInc for Sharity Day, Mediacorp's Junction Tree, SRT's The Little Company on The Three Billy Goats (Mandarin) and having musical jam for SAtheCollective's Little Creatures in Artground.