Romance of Mistakes (2013)
Date:
6 – 8 November 2013
Venue:
SOTA Studio Theatre, School Of The Arts, Singapore
1 Zubir Said Drive, Level 3, Singapore 227968
导演:
何家伟
剧本改编:
何家伟、苏君英
音乐总监:
梁洁莹
作曲:
梁洁莹、随安
编曲:
梁洁莹
灯光与舞美设计:
方珍文
服装设计:
维维安
平面设计:
杨文宇
换景演员:
蔡叔娟、傅员蕙
郭沛珊 饰演 春兰
徐隆 饰演 刘员外
蔡淑仪 饰演 刘夫人
廖俪庭 饰演 刘玉燕
卓桂枝 饰演 王老板
何文林 饰演 卞矶
游惟杰 饰演 周通
詹莉宁 饰演 周玉楼
林延耀 饰演 阿财
Performed in Mandarin, with no English surtitles
Duration 90 minutes
舞台背景简洁明了,无多馀的道具。视线就自然地专注在人物上。虽然是首次观看真人与人偶同台演出。刚开始有点不适应,但很快地就调整视线落在该注意的人物身上。

歌词都写得很美、乐曲也活泼悦耳动听。序乐和前奏所选择的乐器也弾奏出了重拍的美感。

人偶个个人物形象鲜明。老夫人的发饰很漂亮。从远处看闪闪发亮,显得雍容华贵;春兰丫头很机灵活泼;玉楼女扮男装时英姿飒爽。<王老板想当年>安排有蓝调味道的钢琴伴奏和旋转的水晶球,令人感到趣味盎然。其中最让我们印象深刻要属周通,周通人物刻画鲜明突出,歌也唱得棒!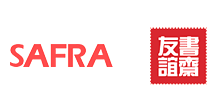 Synopsis
The Annual Flower Festival is here!
Liu Yuyan, a rich young maiden, steps out of her house for the first time in hope to find a suitable husband. Accompanied by her servant girl, Chunlan, Yuyan chanced upon scholar Bian Ji's calligraphy street stall at the Flower Festival.
It was love at first sight for the maiden and scholar! Excitedly in love, Yuyan rushes home to inform her parents of the wonderful news. Alas! What seemed a simple affair became a convoluted love game! Instead of inviting the scholar over for discussion of marriage, the muddle-headed housekeeper invited the tyrant, Zhou Tong…
In celebration of Paper Monkey Theatre's 5th Anniversary, Paper Monkey Theatre presents Romance of Mistakes. Adapted from a classic Beijing Opera, Romance of Mistakes is a pantomime of a series of unfortunate events that resulted from mistaken identities and misrepresented love. With the use of specially handcrafted puppets and original music composition, this fun and quirky Chinese musical is NOT TO BE MISSED!
You might also be interested in…