Date:
9 – 11 December 2022
Venue:
Ngee Ann Auditorium, Asian Civilisations Museum
1 Empress Pl, Singapore 179555
Ticket Price:
Show
$20 per show (2 performances / show)
Festival Bundle
$46 for one Festival Bundle (Choose 3 showtimes on 3 days, up to a maximum of 3 options)
Workshop
$10 per workshop
Language:
Multilingual with no English Subtitles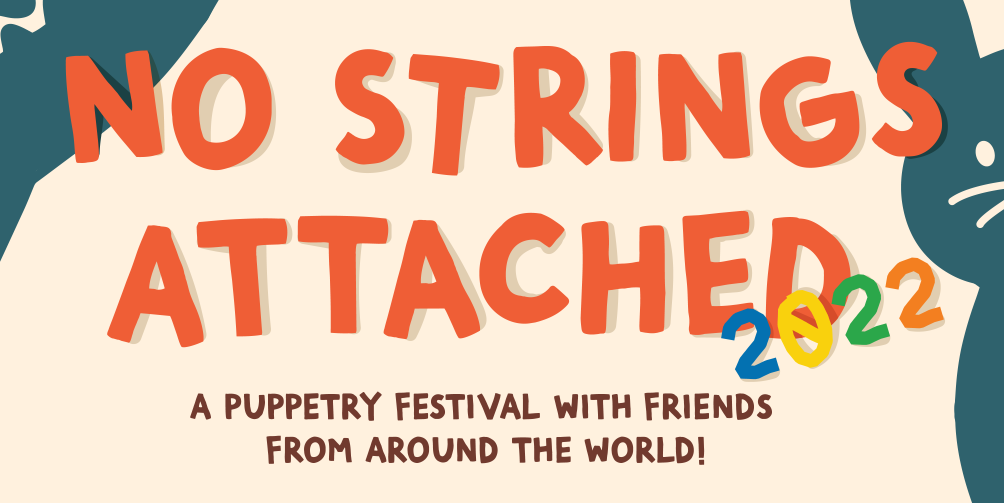 No Strings Attached Festival
Synopsis
No Strings Attached is a festival organised by Paper Monkey Theatre that features puppetry artists from Asia and around the world. The festival this year will present works from artists based in Germany, Korea, Thailand and puppeteers from Singapore. Be inspired and touched by the magical world of puppets.
Performances
Name of artist: Anna-Maria Schelmmer from Hungary, Germany
Title of show: Pedro and Luna
Synopsis of show:
Pedro dreams. Luna, the moon is coming down from the sky. Pedro holds him in his arms. Together they go on a journey. Suddenly Pedro loses his new friend. "Luna! Luna!" he calls and looks for him. But he doesn't find him again. Pedro has to go on alone. An eerie, dark cloud follows him. Luckily, he meets many new friends who help him to find his way back home safely.
Name of artist: Sutarath Sinnong (Tom) from Thailand
Title of show: Journey in the Dark
Synopsis of show:
Every night, a little child always stands at a balcony and looks at the dark sky that is full of twinkling stars. The child talks to the stars and himself, "I am so lonely. I want to have a friend".
The child says it every night before going to bed with loneliness. But this night will be different! There is someone who hears what the child says. Then the night of a journey suddenly starts. The journey that makes his loneliness disappear forever.
Name of group: Bubble Dragon from South Korea
Title of show: Alone
Synopsis of show:
The year is 2525, and the Earth is a ruined planet that no one lives on. The one person left alone in the universe, Alone! Only the dim light visible in the distance is looking at the flickering earth. Reminiscent of soap bubbles in memories that you do not know when, you imagine the beautiful earth. The only one who still believes there is hope, Alone! Alone's journey begins with the belief that a compass is buried in an invisible path.
Name of group: The Gleam Workshop (Singapore)
Title of show: The Story of my Friend, Black
Synopsis of show:
The sun is out, it's time for Rabbit to play! But, hang on, a mysterious black rabbit is chasing right behind! Into the forest, Rabbit runs and hide… Will he outrun the black rabbit? Or are there other surprises waiting in the forest…
Join Rabbit in a whimsical encounter with light and shadow. Suitable for children 3-6 years old.
Name of artists: Chermaine Cham and Auderia Tan from Paper Monkey Theatre
Title of show: The Wolf of Mr. Dong Guo
Synopsis of show:
There was a kind scholar named Dong Guo. He saved a wolf from the hunter. However, instead of showing its gratitude, the wolf wanted to eat Dong Guo to satisfy its hunger! How would Dong Guo avert this crisis and handle this situation?
You might also be interested in…